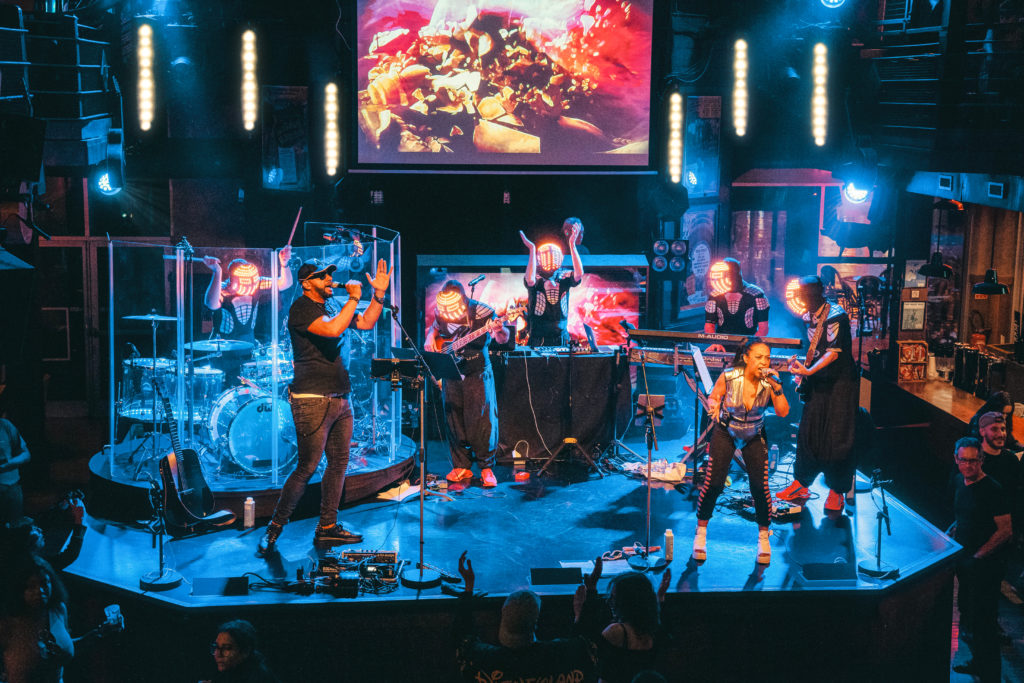 Welcome to the Electrifying Universe of Electryze: The Ultimate Live Electronic Music Experience!
About Electryze
Electryze is much more than just a tribute band for electro, dance music, and techno. It's a magical fusion of raw energy, musical talent, and sonic innovation. Comprising virtuosos on bass, drums, guitar, keyboards, machines, and outstanding male and female vocalists, Electryze delivers an incredible live show that captures the excitement of a night in the club with the power of a live performance.
Magic on Stage
Onstage, Electryze dazzles the audience with incredibly dynamic performances, channeling the intensity of an internationally renowned DJ. Deep basslines make you resonate, drums ignite the floor, guitars electrify the atmosphere, and keyboards craft captivating melodies. Machines and synthesizers add a futuristic touch to every track, while the vocal duo delivers enchanting harmonies. The group creates a perfect synergy between the digital world and human expression.
Their Repertoire
Electryze offers a diverse repertoire paying tribute to legends of electro, dance music, and techno. From timeless classics to contemporary hits, their setlist is meticulously curated to provide an immersive experience for every spectator. Whether you're an electronic music enthusiast or just looking for an unforgettable night, Electryze knows how to make you dance until the wee hours.
A glimpse of their setlist: Daft Punk, Dua Lipa, Justin Timberlake, Kungs, Felix Jaehn, Pitbull, Ed Sheeran, Major Lazer, Master KG, Gala, Kavinsky, Martin Garrix, Calvin Harris, David Guetta, Avicii, Lykke Li, Rihanna, Bob Sinclar, The Black Eyed Peas, LMFAO, etc…
Why Electryze
Electryze stands out with its commitment to musical authenticity. Every note played, every drum beat, every electronic modulation is executed with meticulous precision to recreate the essence of the original tracks. In addition to that, their charismatic stage presence and interaction with the audience create an electrifying atmosphere where excitement knows no bounds.
Book Electryze for Your Next Event
If you're looking to elevate the ambiance of your event to a whole new level, Electryze is the perfect choice. Whether it's a club night, a festival, a wedding, or a private party, their live performance guarantees an unparalleled sensory experience.
Dive into the sonic universe of Electryze and let yourself be carried away by the power of electro, dance music, and techno, performed with passion and mastery by this exceptional group. Get ready to dance, to groove, and to live a night you'll never forget!